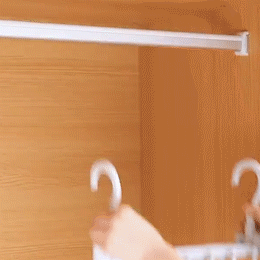 Specifications:
Convenient wardrobe storage: Cleverly folded, a classic space over lapping ceremony. Humanized foldable & retractable property.
Drying more: One can hang 6 pieces of clothes, save space. Drying at most 8 pieces of clothing.
Double sided hanging clothes: It can save your wardrobe's space, make your wardrobe more tidy and neat.
360 degree rotation: This item is uniformly exposed 360 degree rotation to light. Smart and fun, always with the sun according to the surface.
Strong bearing: Made of PP materials, firm and durable, as well as friendly for the time enemy. Strong bearing and long lasting.
Protect the collar: Novel drying method, care collar from the inside out. No hard support, protect the collar.
Item Name: Drying Hanger
Material: PP
Clip Quantity: 12pcs
Features: Portable, Lightweight, Space Saving, Foldable, Multifunctional
Length: 13.58", Width: 13.39", Height: 10.63" (Approx.)
Package Includes:
1 x Drying Hanger