The doll means drive away evils, bring in luck, love, success, health, wealth, let the people who get it have a successful career and a happy life.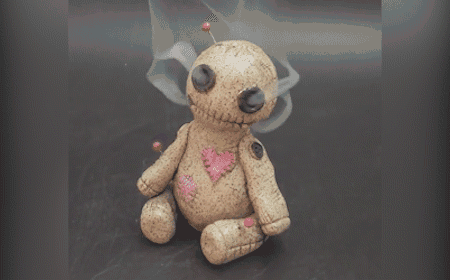 Feature:
•
The incense holder is cute and mysterious, adds a mysterious atmosphere to your home or office.
•
It is the best desktop decoration for your home.
•
Also the best party decoration for Easter, Halloween or any other holiday.
Hand sculpted resin voodoo doll. Exquisite workmanship, strong and durable, it is the perfect home incense burner sculpture decoration.
The cone incense burner is behind the voodoo doll. From the front, it is an ordinary home decoration, adding a mysterious color to you.
This is definitely the most special gift for friends. The unique Voodoo Doll is very eye-catching whether it is placed in the office or at home.
Product specifications
Materials: Flame retardant resin, Cold Glazed, Pins, Cone Incense
Size: 4 x 2 x 2 inches
Season: All season