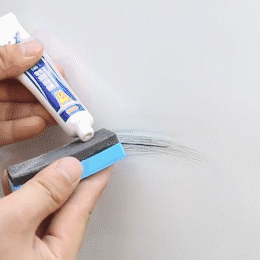 Suitable for any car, work on any color vehicle.
It can be used to remove all kinds of stubborn attachments, such as tar, glue and DIY paint, color paint defects, etc.
Remove dirt, wax, rust, keep it bright and clean.
Repair of minor scratches in the paint will not cause damage to the paint surface.
Specification:
Material: Surfactant
Product size: 6.1" x 1.4"
Product weight: 0.06 lbs
Product volume: 30mL
Package Included:
1*scratching cream / 1* scratching cream+1* sponge