Soften the cement without damaging the surface
Sterilization rate 99%
Remove without leaving a trace
Suitable for various environmental cement stains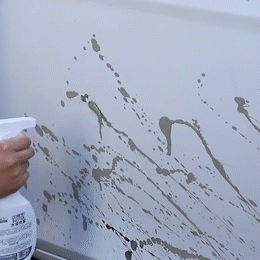 Quickly dissolve and remove
Soften the cement without damaging the object, and quickly remove stubborn cement stains.
Deep removal does not damage the surface
Remove stubborn stains, no need to soak a large area, and protect the surface from damage.
Easily handle various environmental stains
For tiles/doors and windows/body, etc. the sterilization rate is 99%.
Car and house dual purpose, wipe and clean.
Use contrast
Double moisture-proof design
Separate packaging inside, easy to use.
Steps for usage
Product accessories: 6.67 fl oz spray can
Product specifications
Specification: 0.52oz / piece
Volume: 0.62" x 0.62" x 0.98"