Two ways to play
Simple one-click deformation, can be switched between the two forms at will, stimulating children's imagination.
360° rotation
It can rotate and drift 360°, cool and fun.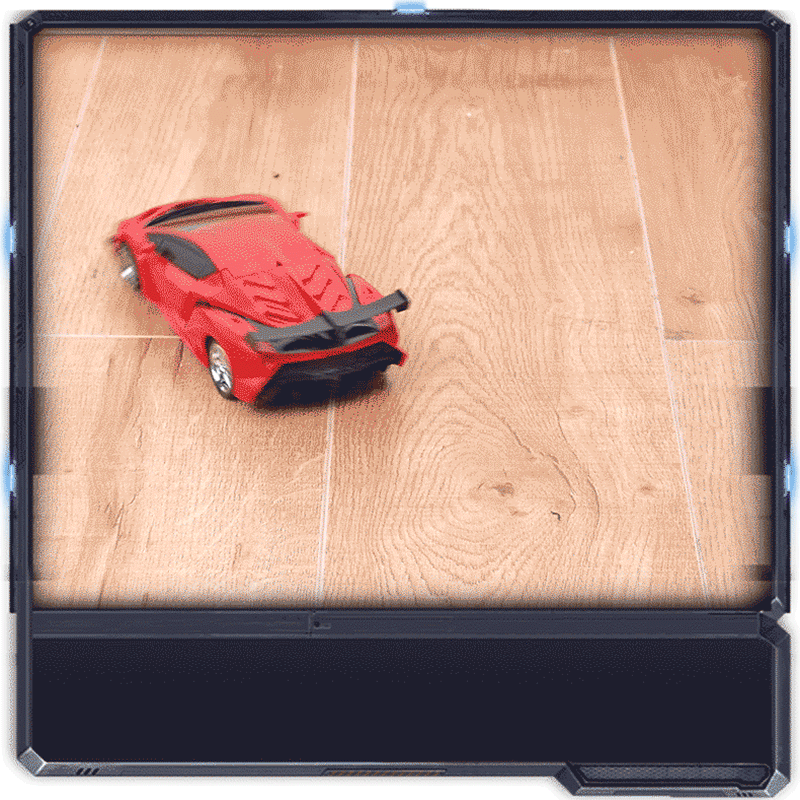 Anti-collision and anti-fall
The body is made of tough ABS material, which can withstand strong impacts and is not afraid of brutal operation.
Adapt to various roads
High-quality wear-resistant wheels, strong grip.
Car under lights
Not only that, there are also purple-blue lights under the body.
Remote operation
The operation is sensitive, simple and easy to use, very suitable for novices.
Product parameter
Product color: red
Product material: ABS material/electronic components
Product size: 6.6*5.9*7.2 inches (robot) 3.7*9*2.1 inches (car)
Product weight: 1.19lb
Charging time: about 120 minutes
Lasting time: about 20 minutes
Remote control distance: about 16.4 yards from the remote control
Battery needed: three 1.5V AA batteries
Featured functions: one-key remote control to transform/robot car switch/360-degree rotation/lighting