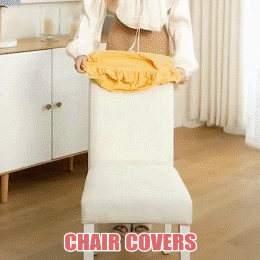 Made of high-quality polyester fiber and spandex, soft and comfortable, anti-wrinkle, anti-pilling, strong and durable.
High elasticity, it can rapidly recover from stretching, and the simple design to prevent staining and slight scratching of the new chair.
Easy to install, easy to maintain, hand wash or machine wash, machine wash in cold water. Drum dryness is low. Do not bleach.
This chair cover is waterproof in a short time, so that you will have enough time to deal with accidental water spilled on the chair.
Product specification
Material: polyurethane elastic fiber (spandex)
Size:(15"-20.5") x (13.8"-18.9") x (18.1"-23.6")