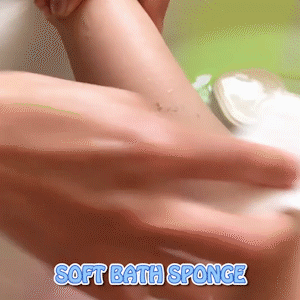 Natural latex bathing sponge, soft and durable, compact and portable. Easily remove stains on playing and aging horny, while not damaging the skin, keeping your child's skin healthy.
High strength and flexibility, not deformation, making it easier to take a bath.
The surface is textured, which makes it easier to rub off the dust.
Product specification
Color: white/pink
Dimensions: 5.5" x 2.8" x 12"
Material: natural sponge (safe, non-toxic, non-allergic)