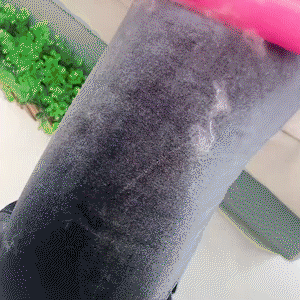 Large washable drum sticking device. Dust sticking brush for carpet clothing dust remover.
After sticking the debris, it can be washed with water and can be reused. (Note: Rinse with warm water to avoid high temperature).
Strong stickiness: healthy and environmentally friendly sticky paper, no damage to clothes, no residual glue.
Shaft design: Roll gently to remove dust easily.
Wide range of applications: curtains, carpets, sofas and car seat cushions can be quickly glued to debris.
Material: environmentally friendly plastic material and viscose material, healthy and safe to use.
Size:6.69in*6.89in
Specification:1 Sticky roller brush