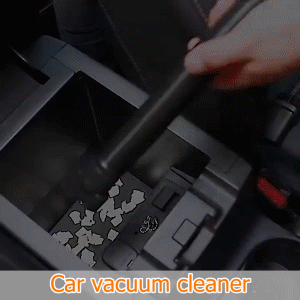 Wireless/bass operation
The battery life is as long as 20 minutes, and the home office cleaning can be easily done.
120W high power motor
Metal fan blades have long-lasting suction power without heating, which can effectively and quickly absorb stubborn dust.
Large capacity battery
Continuous use for more than 20 minutes will not damage the car battery.
Vacuum negative pressure
Strong vacuum negative pressure zone, instant inhalation, no entanglement, no blockage.
Mini portable
Large capacity and washable, light and portable.
Product specifications
Power: about 120W
Material: ABS
Volume: about 13" x 3.7" x 3.7"3
Capacity: 0.13gal
Vacuum: about 5000PA
Power supply: USB charging cable
Weight: 1.1lbs