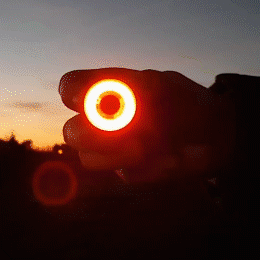 Brake induction, USB direct charging, 24-hour battery life, IPX6 waterproof rating.
Intelligent induction brake, tail light equipped with 500mAh large capacity battery, can extend battery life.
Mobile power, mobile phone charger charging, you can charge anytime, anywhere.
IPX6 waterproof rating, not afraid of muddy washing, not afraid of any bad weather.
The combination of surface light belt and mirror technology can achieve 180-direction illumination.
Product specifications
Lamp beads: COB LED
Maximum brightness: 100 lumens
Angle of inclination: 180 degrees
Shell material: AL6061
Charging method: USB charging
Battery: 500mAh
Weight: about 0.12lbs (including bracket)
Lighting mode: always bright/high bright/flash/flash