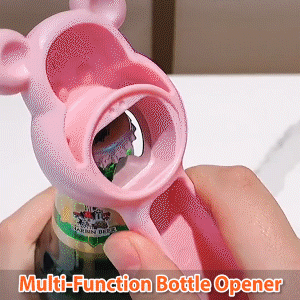 Combine four different purposes into one, easily open cans, beverage bottles, seasoning cans, etc.
Opening the can is effortless, saving time and effort.
The corners are round, the touch is delicate, and it is not easy to hurt your hands.
Easy to open the cap, just one turn, simple operation, easy to open the bottle.
Product specification
Material: plastic, stainless steel