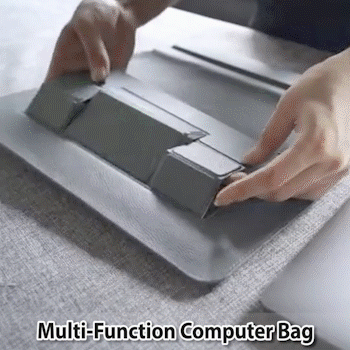 Breathable heat-dissipation, after the stand is erected, it can effectively ventilate the notebook computer.
Selected PU leather, with clear texture, comfortable touch, waterproof and scratch resistant.
Palm rest design, humanized design, bid farewell to the "keyboard player".
Suitable for business trip/travel, easy to carry, lightweight design bring more convenience and fun to travel.
Magnetic button design, strong adsorption, prevent the laptop from falling.
Visible lightness and slimness, lightweight, portable, not burdensome.
Seven colors
Green / Pink / Blue / Gray / Black / Red / Brown
Product information
Material: PU leather.
Model information:
11/12 inches: 12.7*9.4in; 0.79lbs
13/14 inches: 13.7*9.9in; 0.92lbs
15.4/16.1 inches: 15.3*11in; 1.13lbs
Please select the appropriate model according to the size of the computer model