360° rotating nozzle
Automatic pop-up sprinkler
Close to the ground, spray massively
Wide range of uses
Two modes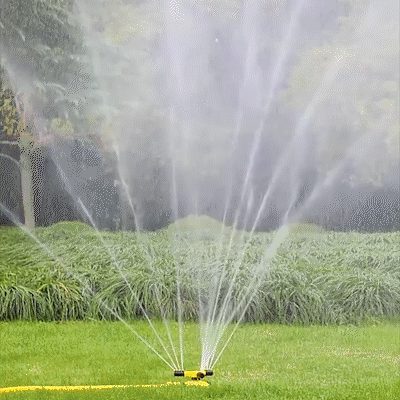 360° rotating nozzle
360° rotating nozzle can better take care of each soil moisture.
Two modes: rotating nozzle, adjustable angle
Large water volume direct injection mode
Wide-range oblique shooting mode
Three fork sprinkler
Using 3 nozzle watering sprinkler will reduce water usage by up to 70% over traditional sprinklers by focusing water directly to the roots of plants.
Widely used
Watering flowers in greenhouses, cooling farms, etc. It is suitable for agricultural sprinkling irrigation of farms, orchards, tea gardens, trees, etc., and other garden sprinkler irrigation for lawns, parks, green belts, etc.
Easy to install
Just connect the hose to the lawn sprinkler, no complicated installation process.
Material
It is made of plastic material which is eco-friendly, safe and durable.
Specifications:
Material: Plastic
Color: Yellow+Black
Spray Modes: Straight spray(large water flow) & Inclined spray(wide range)
Interface: 6 feet inner silk interface(diameter: about 25 mm/0.98 inches)