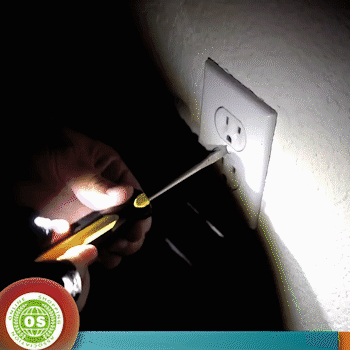 Great tools when you're fishing or repairing in darkness places, small and light, simple to use, can make full liberation of your hands.
Each hand with two LED light cover the index finger and thump, 3.14in length, suitable to most size hands. Adjustable hook and loop based on different hand size.
Comfortable stretched soft cloth material, with position adjustable magic strap.
Lead the light to your operation area. No need hand to holder the torch for you.
Waterproof, practical and durable.
Easy to use, easy to turn on and off.
Specifications
Material: Spandex + Cotton
Color: Black
Characteristic: Waterproof
Size: Forefinger 1.77"
Thumb about 1.38"
The distance between two fingers 2.76"
Mode: left, right