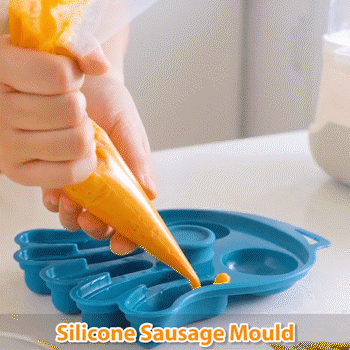 Optimized food-grade silicone material can be directly contacted, quickly demoulding, and the upside-down sausage will slip out easily, environmentally friendly and healthy.
It can be put in a steamer, oven or microwave, and extra sausages can also be stored directly in the refrigerator.
Easy to clean, even only rinsed, there is no place to hide dirt.
Keep your food clean and hygienic at home.
It can be used as a tool for making baby food supplement, resistant to high temperature 200 °C, safe and odorless.
Product Specification
Size: 7.87in * 6.7in
Weight: 0.53lbs
Material: Silicone
Color: Pink/ Blue/ Yellow