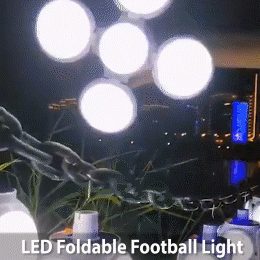 Stability protection
The voltage and current are stable and do not flicker to protect the eyes from damage.
Solar version
Built-in polysilicon solar panel, waterproof and antifouling, hang anywhere at will.
Direct charging or absorb solar energy, a variety of charging modes to meet the needs.
Core drive
As the core, it has multiple functions of overload protection and short circuit protection.
360° wide range lighting
Plenty of light, 360° no dead-angle lighting, reduces dark areas in the room.
Suitable for many occasions
Suitable for homes, restaurants, shopping malls and other places.
Product specification
Type: LED folding bulb
Version: Normal version / Solar hook version
Shell color: White, blue, red, green, orange
Working voltage: AC85V-265V
Power: 30W
Working frequency: 50 / 60HZ
Lumens: 2400lm
Number of lamp beads: 120 LEDs