Dustproof insulation
Efficient temperature lock
High capacity
Foldable for easy storage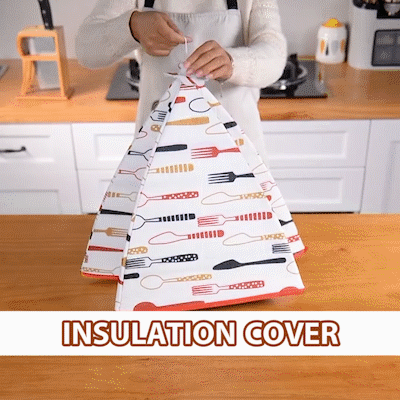 Protection cover
Effectively prevent dust, dust and insects, and keep food fresh and temperature.
Efficiently lock temperature
Built-in aluminum film insulation layer, the matrix-type aluminum film design efficiently locks the temperature for longer.
Convenient storage
Folding storage, not take up space.
The inverted umbrella buckle can be opened and closed easily. Lift and pull to open it, press and release it for easy storage.
Easy to clean
Made of aluminum film, so it will be easily cleaned if you accidentally stick the oil on the dishes. The whole body is washable.
Three sizes
S: 23.6in / M: 27.5in / L: 30.7in

Many colors are available
Product information
Material: Oxford cloth + insulation foil
Size: 27.5in~30.7in