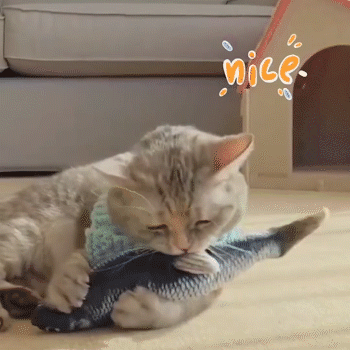 The shape design of the fish inspires by the nature of the cat, it can attract the attention of the cat and allow them to spend a lot of time on it.
Toys allow cats to perform some health-promoting sports, and relieve unpleasant emotions and release stress.
A variety of styles can choose.
It is made of high-quality materials, durable and not easily damaged.
The toy does not contain poisonous and harmful substances, safe and healthy for pets.

When the owner is not at home, it can accompany the cat to spend boring time.
How to use
1. Charge before use.
2. Tap the fish's body after turning on the switch, it will shake.
3. Turn off the switch when you don't need to use it.
Product information
Material: PP cotton
Size: 9.8in x 11.8in
Includes: 1PC USB data cable & 1PC Electric fish