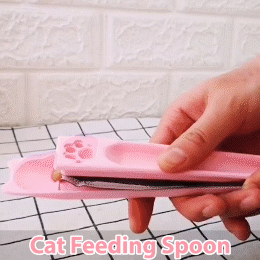 Open the cat nutrition cream, put it in and slowly squeeze it to the end, throw it away after use, and solve your troubles easily.
Convenient for cat feeding, suitable for most cat nutrition cream, clean, tidy and not messy.
It is designed according to the cat's diet, which allows the cat to adapt easily.
Product specification
Material: ABS resin
Applicable object: Cat
Size: 8.3" x 1.2"