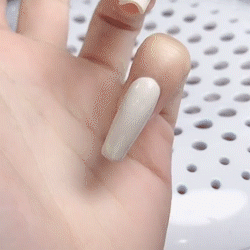 Nail care and nail painting make your fingers beautiful. Grinding before painting can improve the effect.
Features:
Adjustable speed, easy to control and operate.
Low noise and vibration during long-term operation.
Components can be replaced without tools, easy to operate.
Suitable for professional salon, spa or family use.
Perfect for reshaping toenails and fringernails.
Small size and easy to grind.
Use and operation
After completion, please pull the grinding device into the secondary handpiece to avoid losing elasticity during clamping.
Pay attention to keep the product clean.
Please control the movement speed to make it suitable for use.
Specifications:
Material: metal
Color: silver, gold, pink
Size: 0.7" x 5.1"
Weight: 2.5oz
Packing list:
1 x Electric nail pen
1 x AC adapter
1 x6 optional components and 6 abrasive belts
1 x English manual