The flashlight can easily irradiate remote object, even clouds you never look up.
Distant irradiation
4-level dimming
Cope with various environments
2 charging modes
Waterproof design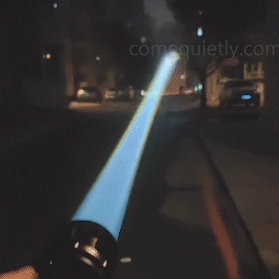 Multi-light source rechargeable flashlight/work light, side light strong light illumination.
Distant irradiation
High-brightness OSL lamp beads provide ultra-long irradiation and long service life.
4-level dimming
Can be used continuously for more than 5 hours.
Cope with various environments
Highlight/long-range/spotlight, suitable for outdoor environment in foggy and rainy days.
2 charging modes
USB cycle charging
Built-in large-capacity lithium battery, long-lasting battery life.
Micro charging
It can be powered by plug/power bank/computer, etc.
Waterproof and antifouling
Rainstorm waterproof design, strong sealing.
Small size and easy to carry
PRODUCT STRUCTURE
PRODUCT SPECIFICATIONS
Battery: built-in lithium battery
Lamp beads: main light-OSL LED side light-COBLED
Function: (main light) strong light-low light-fast flashing / (side light) strong light
Accessories: flashlight + wrist strap + USB cable + packing box
Gross weight:0.33 lbs