Gesture-driven, two forms of deformation, side-shift rotation.
Lateral movement
45° side shift
Four-wheel drive shock absorber
360° in-situ rotation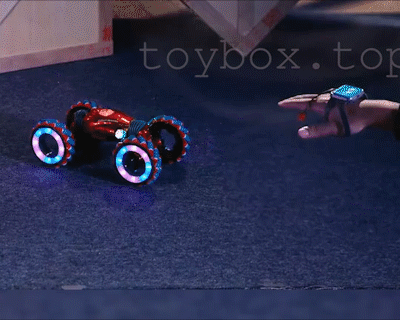 Two colors are available
Gesture control
You can control the driving action of the car through specific gestures.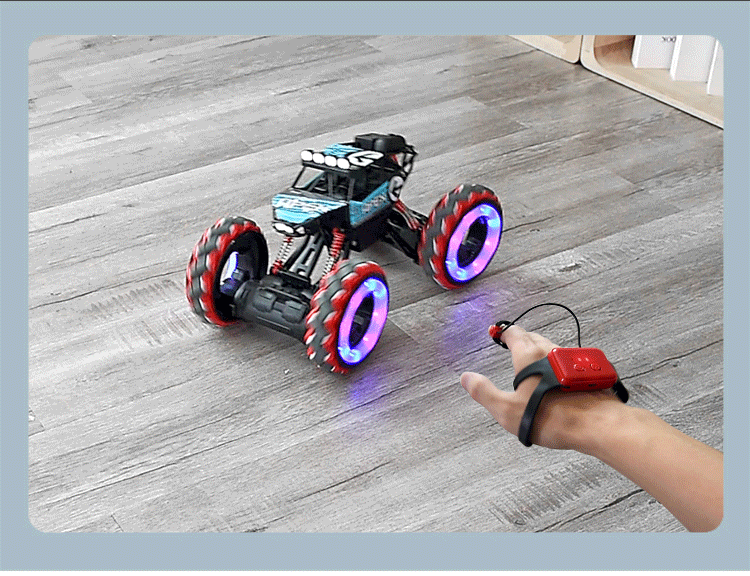 Special tires allow it to perform a variety of special actions
Cool car lights
Simple charging, compatible with USB interface.
Gravity sensing watch
Mode 1: Tilt the watch up/down (car forward/backward)
The watch tilts to the left/right (the car walks left/right sideways)
Mode 2: Tilt the watch up/down (car forward/backward)
The watch tilts to the left/right (the car rotates 360° to the left/right in place)
Mode 3: Tilt the watch up/down (car forward/backward)
The watch tilts to the left/right (the car tilts 45° to the left/right)
Mode 4: Lighting effects
Remote control