✅ Quickly Install
✅ No Need to Clean Up
✅ Portable
✅ Safety and Environmental Protection
✅ High Temperature Resistance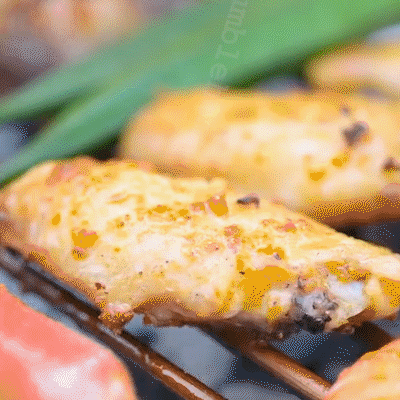 Easy Installation
Step 1: Assemble the bracket.
Step 2: Install the grill.
Step 3: Insert the furnace body on the bracket, and then take the grill on the furnace body.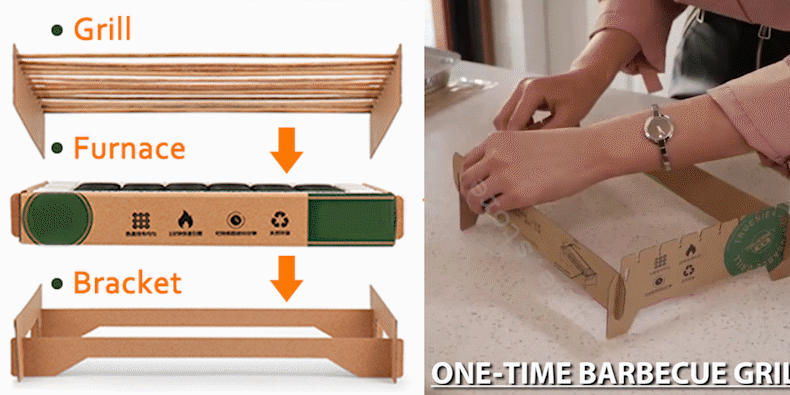 No Need to Clean Up
Environmentally friendly and biodegradable materials, no need to worry about environmental pollution, just throw away when used up, without annoying cleaning steps, convenient and fast.
Easy to Carry
It doesn't take up space, only the size of a magazine, so that it's easy to store and carry. No restrictions on the venue, mobile ovens, barbecue party can be held anytime, anywhere!
Safety & High Temperature Resistance
Water Bamboo Skewers grill, Volcanic Rock Insulation Wall, and Reinforced Kraft Paper.
The water bamboo skewers grill has very high temperature resistance, and the volcanic rock is good at heat insulation performance. The barbecue is not easy to be broken. If the grill is installed correctly, and the temperature of the charcoal fire will not break the bamboo skewers.
Quick Burning Fruit Wood Charcoal
It is equipped with special quick-burning fruit wood charcoal that can be ignited quickly. Ignite a piece and put it back in the oven, other charcoal will automatically pass through, or it can be ignited at the same time, and the oil droplets on the charcoal will not catch fire.

Long Burning Time
After being ignited, you can start grill after the surface of the charcoal turns white, and it can burn continuously for about 90 minutes.
The charcoal temperature is about 536℉, yet not burn food.
Product Information
Product material: water bamboo stick / volcanic rock / quick-burning fruit charcoal / reinforced kraft paper
Product weight: 2.6lbs
Product size: 13in x 9.25in x 11in