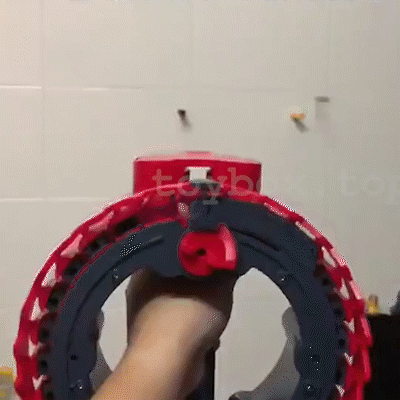 Electric continuous firing soft bullet gun: Breaking through the traditional appearance, innovative rotating operation mode, equipped with large-capacity magazines, fast and smooth continuous firing, bringing you a more exciting experience. Bring your weapons to fight! ! !
Super Burst
When the bullet breaks out, you can press the trigger to fire soft bullets continuously. The smooth design allows you to enjoy more fun and entertainment.
Super Multi Bullets
Large-capacity magazine, can rotate 28 rounds of large-scale magazines, don't worry about bullet problems. Large-capacity magazine is equipped with EVA soft bullets, which can shoot smoothly.
Long Shooting Distance
Long-distance shooting is more enjoyable, with a range of up to 10 meters. The powerful force allows you launching soft bullets to hit the target at a long distance.
EVA Soft Bullet
The EVA soft elastic specially designed for children, using EVA memory rebound material that is reliable, soft, dense, strong in recovery, and recyclable. EVA soft bullets are not painful, so don't worry about getting hurt.
Automatic Rotation
Quick loading, just fill the bullets one by one, simple operation. Then as long as you press the trigger, it will automatically turn on and rotate smoothly without hindering the shooting process.
Product Details
Product Configuration
Product Size