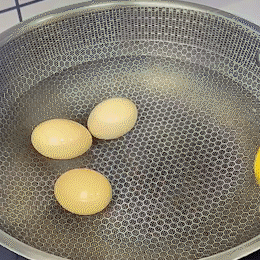 Product advantages
The egg timer that changes color while maturing.
Just put it in the pot with the egg, watch the gradient display to easily grasp how cooked the egg is.
Preferred material, high temperature resistance 110 degrees, can be boiled with eggs.
Kitchen digital time, boiled eggs are not easy to break.
Product specifications
Size: 2.4"x1.6"
Weight: 2.5oz