Welcome to Moxie electronics! Our Luck bag on sale!🎁Only $16.68!🔥🔥
| | |
| --- | --- |
| Quantity | Discount |
| 2 | 5% |
| 3 | 10% |
| 4 | 12% |
| 5 | 15% |
Fully automatic peeling machine: one-key opening, automatic peeling, and adjustable design can adapt to the size and thickness of most fruits and vegetables. Double stability, non-slip, safe and convenient, saving you time, energy and trouble.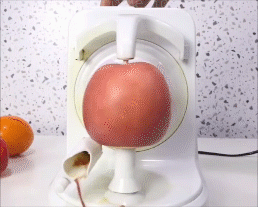 One-key automatic operation | Just one-button start, it can automatically spiral peeling, and automatically turn off the power after peeling quickly. Very easy and convenient!
Adjustable design | The upper fork and razor are adjustable designs, which can be adjusted according to the size and thickness of the skin of different fruits and vegetables, to suit most vegetables and meet your different needs.
The advantage of being adjustable is that according to different thin/thick skins, there will be no waste after adjustment, saving more pulp!
Strong power (silent mode) | The built-in 11000rpm DC motor gives it powerful power, which can peel quickly and smoothly without noise, and will not disturb your life.
Double fixed, won't slip off | Once locked, there is no need to worry about its sliding or loosening. Thanks to the double-sided fixed design, the fruits and vegetables can be firmly and stably fixed from both sides, which are stable when peeling, and will not slip off. Safe and effortless.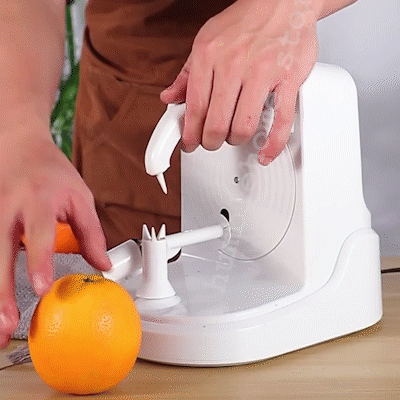 Easy to use | The operation is simple, just turn on the machine, place the vegetables or fruits, and peel them off with one click. Convenient and fast!
Food grade materials | Using food-grade stainless steel blades, the sharp blade can peel quickly and smoothly and is safe to use.
Product Specifications
Voltage: 220~240V/50~60Hz
Power: 25W
Weight: 3.1lbs
🎁Our 2021 lucky bag is coming!Just sale it for 2 months!🎁Only $16.68!🔥
More than fifty Percent to get the Automatic electric peeling machine![Model1(15%)Model2(20%)Model3(65%)]
PRODUCT INCLUDES
1 x Automatic electric peeling machine
SHIPPING DELAY NOTICE Please be expected 2-4 weeks shipping delay due to High Volume of Order